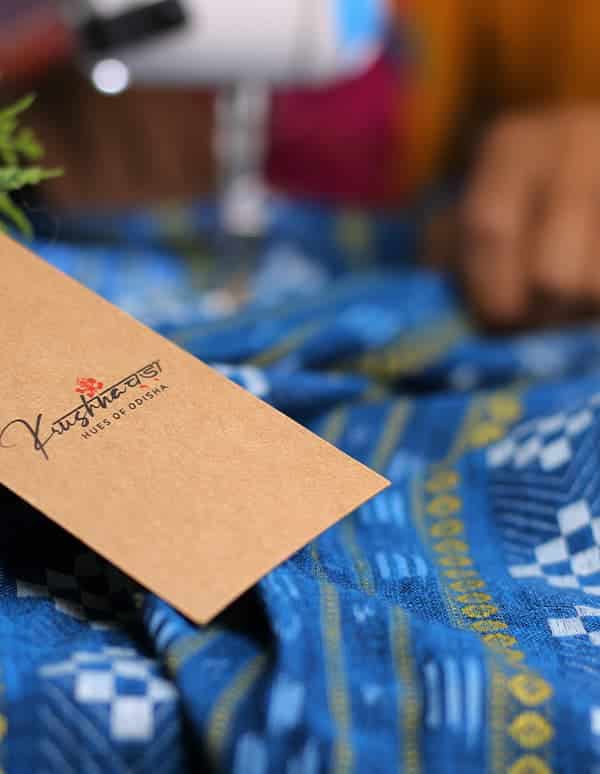 As the late and renowned fashion designer Giorgio Armani, once said "Let's make unsustainable fashion, out of fashion."

At Krushnachuda's, our endeavour is to welcome customers into the diverse and splendour world of Odia culture while creating sustainable livelihoods in the rural sector. Krushnachuda' is the odia name of Gulmohar (Hindi) or Royal poinciana (English),grown as an ornamental tree known for its flamboyant display of flowers.The name 'Krushnachuda' takes its origin from nostalgic memories of the founder as a child playing around these scarlet flowering trees. She has given an expression to her emotions through her designs and craftsmanship.

In Odisha, hand-woven fabrics have existed since beyond the reach of memory. This sector involves large number of artisans from rural and semi-urban areas, most of which are women.The State is famous for its varied forms of weaves. Few prominent ones are, sambalpuri ikat, an intricate process (bandha) in which wrap and weft threads are first tied and then dyed, to produce the designed pattern on the loom while weaving, Kotpad Organic Cotton, handwoven looms dyed naturally, habaspuri cotton, pata (mulberry silk).

Every Krushnachuda garment makes you feel like yourself, however you choose to wear it. It's a place where good old-fashioned values meet modern day beauty.